Dakota Custom Drywall & Paint is a full service drywall and painting company based out of Sioux Falls, South Dakota. We service Sioux Falls and surrounding areas.

With over 20 years experience, you know that we are the company that will do the job right the first time! We provide drywall and painting services to new residential and commercial construction as well as remodeling existing homes and businesses. Our services include sheet rocking, taping, texturing, and painting.

At Dakota Custom Drywall we believe that by taking on the entire finish of your interior walls from studs to finish product, we save the homeowner, or general contractor, time and the complication of scheduling subs. We also believe that the more trades that can be combined will lessen the square footage price that you pay, but more importantly, by doing the priming and painting we can further perfect the drywall and leave the customer with the best possible finished product.

Get the job done right the first time with one call, one sub. Also offering a 5 year workmanship warranty. We use the highest quality materials ULTRA FLEX, PAPER FACE BEAD, SHERWIN WILLIAMS PAINTS & PRIMERS.

Call Dakota Custom Drywall & Paint today for a competitive free estimate!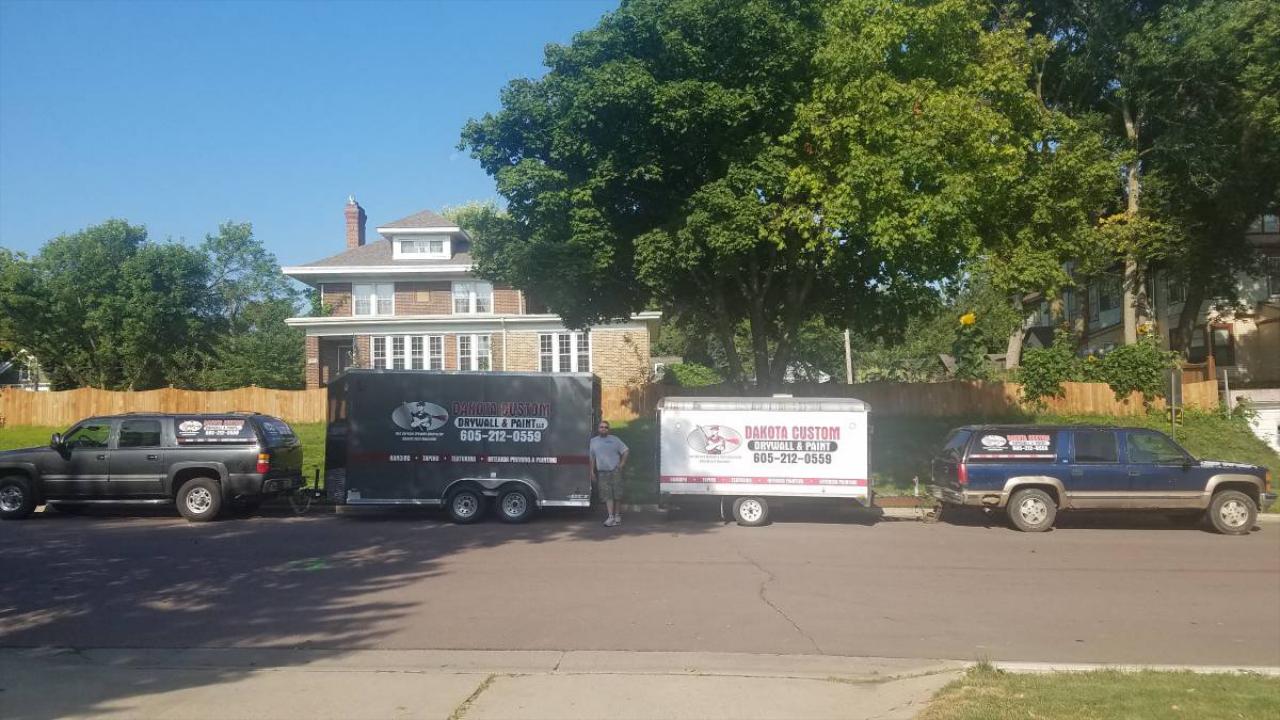 Start with Us for a Better Finish